Mount Plate Set for Freakshow HD MSX2-L (EU only)
13. July 2022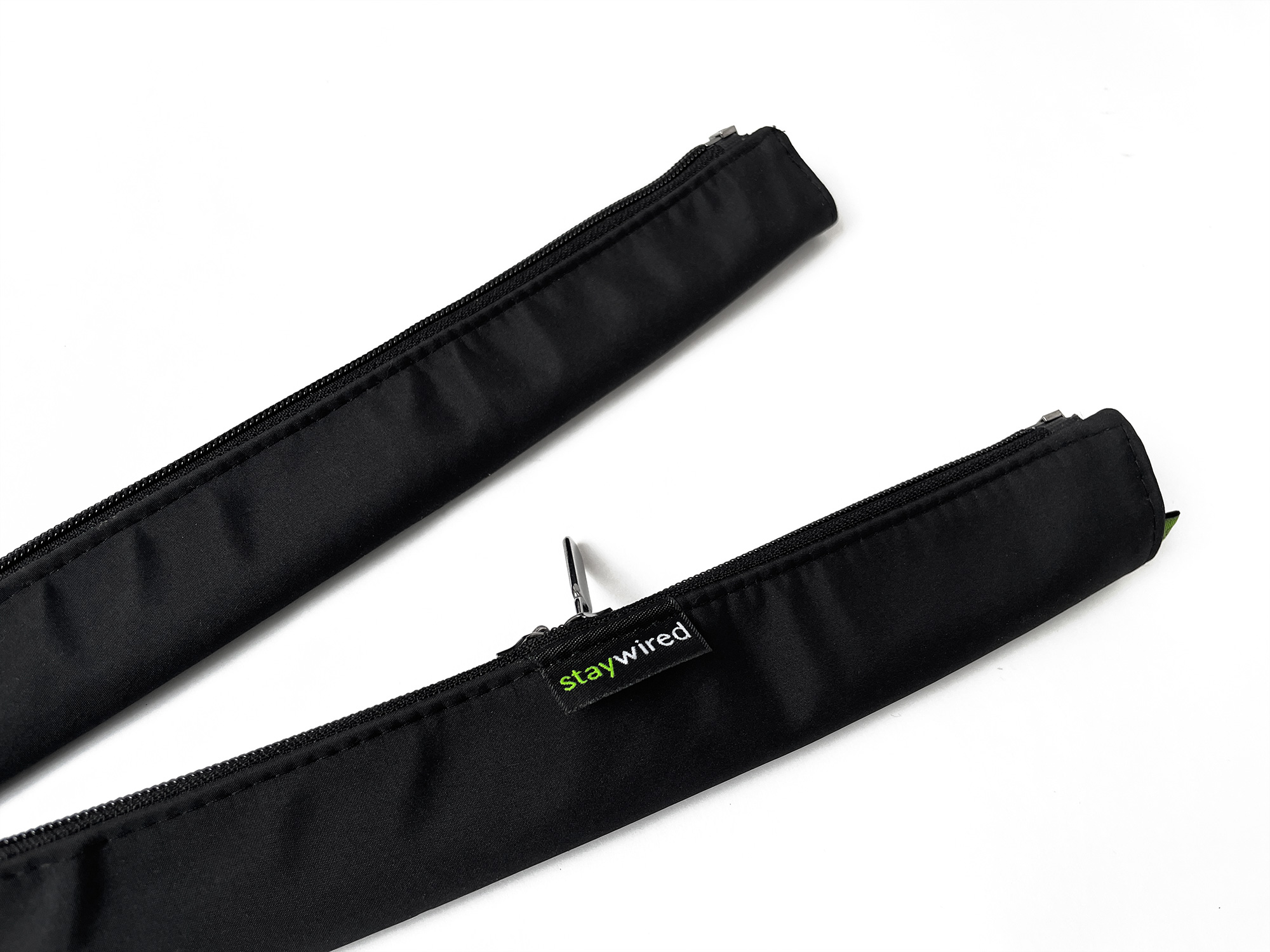 Staywired Pro Flex black cable sleeve (80cm)
18. May 2023
Bundle: Freakshow HD MSX2-L + Angry Face Mount Plate Set (EU only)
420,00 € (excl. VAT)
1×2 Microsplit 4k 12G-SDI Reclocking DA
incl. Angry Face mount plate set
This item bundles the Freakshow HD MSX2-L with our custom designed mount plate.

The 4K 12G-SDI MSX2-L Microsplit Reclocking DA from Freakshow HD are ultra-compact reclocking distribution amplifiers with a single 12G-SDI input and matching dual SDI outputs. Using Belden 1694A cables, the Microsplit is capable of extending a DCI 4K signal up to 246′ via the dual outputs over 12G-SDI. Extensions over 6G-SDI run up to 328′, 3G-SDI up to 722′, HD-SDI up to 870′, and SD-SDI up to 1740′. The model L unit features a LEMO-type locking power input. Included in the box is a 12 VDC power supply for running the unit on AC power..
– Robust build, Ultra compact 12G-SDI Reclocking DA
– Input auto selects, two outputs
– DCI 4k Extension up to 246'
– 3G HD SDI Extension up to 870'
Tech Specs
Formats
4K 12G-SDI, Ultra 4K 6G-SDI, 3G-SDI, 1.5G-SDI, 270Mb-SDI.
Meets and exceeds SMPTE-424, SMPTE-292, SMPTE-259
Inputs
1x 12G/ 6G/ 3G/ 1.5G/ 270Mb
1x BNC
Auto-selectable SDI
Outputs
2x 12G/ 6G/ 3G/ 1.5G/ 270Mb
2x BNC
equalization and re-clocking
Cable Re-clocking and Equalization
(all with Belden 1694A – divide by half for Belden 1505):
75 meters (246ft) at 12G
100 meters (328ft) at 6G
220 meters (722ft) at 3G
265 meters (870ft) at HD
530 meters (1740ft) at SD
Input Return Loss
-8dB at 12G
-9dB at 6G
-13dB at 3G
-18dB HD/SD
Output Return Loss
-6dB at 12G
-8.5dB at 6G
-15dB at 3G
-23dB at HD/SD
The mount plate set comes with:
– black mount plate, made out of anodized aluminium
– 2x 1/4-20 screws to mount the plate to a cart or camera
– 4x screws to mount the MSX2 to the plate
– 1x velcro cable tie for cable relief
Lieferfrist und Warenverfügbarkeit:
Lieferung innerhalb der EU binnen 1-7 Werktagen ab Mitte April 2022
(s. Versandkosten/Lieferbeschränkungen).
Only 2 left in stock
Additional information
| | |
| --- | --- |
| Weight | 0,5 kg |
| Dimensions | 10 × 10 × 10 cm |