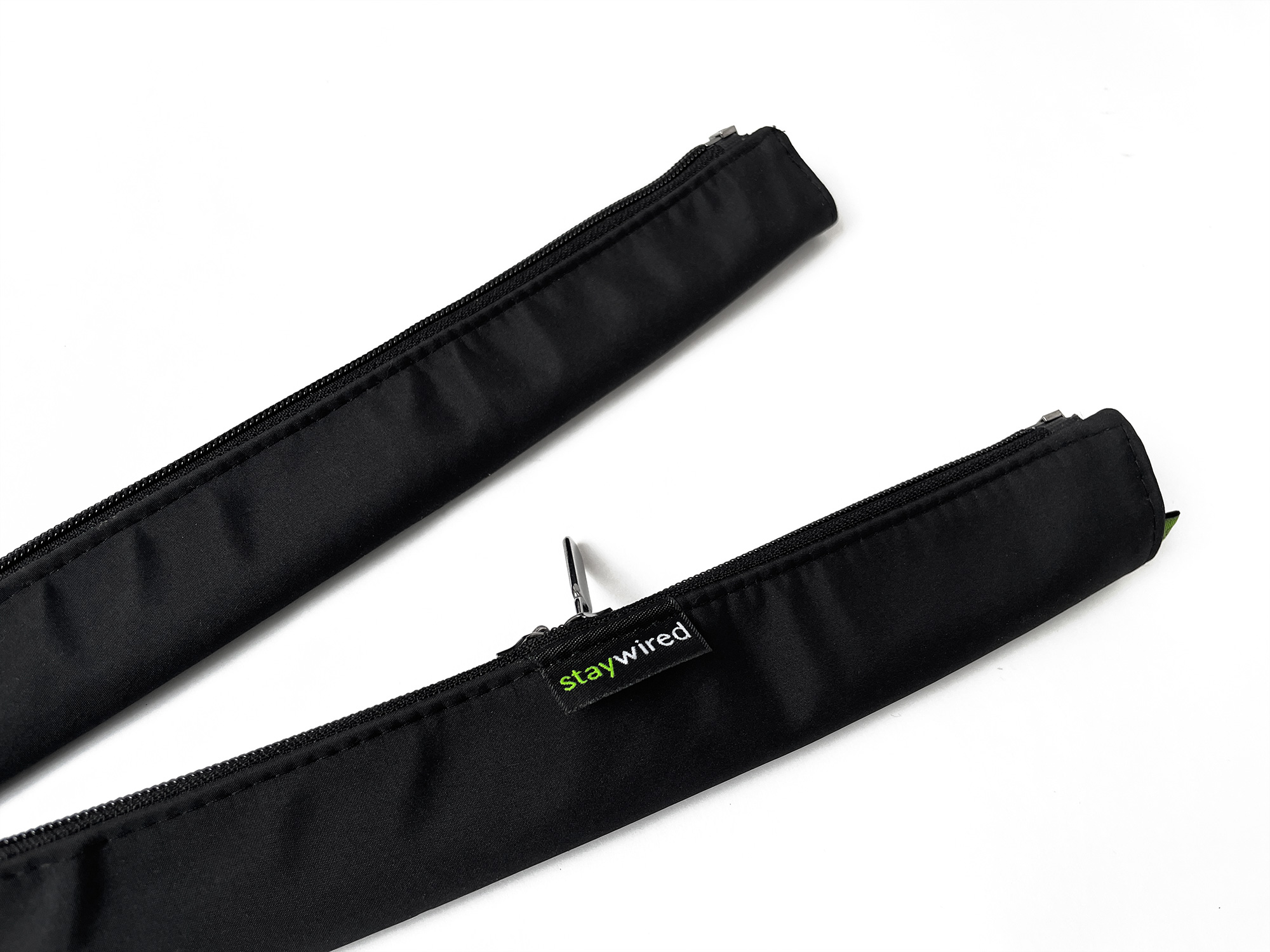 Staywired Pro Flex black cable sleeve (80cm)
18. May 2023
Über-Bundle: Black Aluminium Rings + Dark Petrol-metallic Trackerballs + Dust Cover + Cable Sleeve
270,00 € (excl. VAT)
Note, this bundle contains:
– 4x powdercoated Black Aluminium Rings
– 4x Dark-Petrol Metallic Trackerballs
– 1x Angry Face Dust Cover
– 1x Staywired Cable Sleeve
About the black aluminium rings:
– they really look and feel awesome
– they are made out of aluminium – never wears off
– they sit really tight on the Element ball bearings, making them more precise
– ergonomic shape making them better and easier to use
– because you can
We hope this is the last set of rings you will ever need to buy for your Element panels.

The trackerballs come in a very dark petrol finish and are a nice upgrade to the original red ones. They are also slightly heavier than the original red trackerballs, giving them a better tactile feel.

The Angry Face dust cover has been special made by us to fit the Element Panel Range. It fits the standard 4-panel-combo and is made out of durable 350g./m² PU-coated black GuardTex35 polyester. The cover is tear proof, water resistant and features an elegant black piping around the corners.
We kept it simple here – no logos, no rubber bands, just easy-on/easy-off.
The best thing about this cover however is, that it is half open at the back, so any USB-cables can stay connected, when putting on the cover at the end of the day.
Perfect for on-set use, as well as for keeping the panels dust free in your grading suite!
The Staywired Cable Sleeve is the best-looking and most functional cable sleeve around. Wrap all USB-cables of your Element panels (and other peripherals on the desk) into this nice looking, heat-dissipating cable sleeve to tidy up your suite.
Thanks to the two opposing zippers, you can at any time add or remove cable from it within seconds.
– Length: 80 cm
– Color: Black
– Two opposing zippers for flexible cable management
– Inner diameter: 22 mm
– For up to 10 cables
– Outer diameter: 32 mm
– Dirt-repellant double-layer fabric
– Membrane layer
– Anti-static
– Heat-dissipating
– Environment friendly produced
Lieferfrist und Warenverfügbarkeit:
Lieferung innerhalb der EU innerhalb von 2 Wochen
(s. Versandkosten/Lieferbeschränkungen).
Only 1 left in stock
Additional information
| | |
| --- | --- |
| Weight | 1 kg |
| Dimensions | 10 × 10 × 5 cm |